Dongguan Binyaxin Enterprise Co.,Ltd >> About >> About us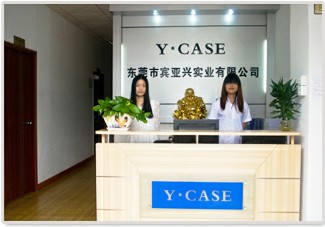 Dongguan Binyaxing Enterprise Co.,Ltd is a professional manufacturer of mobile phone ,PDA and ipod accessories since 2009 in Shenzhen , China .Our product range include leather cases, silicon cases ,TPU cases, holsters and fuel Charger, battery, leather case charger and other accessories .We have our own independent R & D department, Professional technical team and QC inspection system , integrated into all aspects of the manufacturing process from initial inspection of incoming components and materials, through to checking of semi-finished products during the manufacturing process, all stages are strictly monitored.
Final inspections are then conducted both in the warehouse, and again before shipment to customers ,The production follows CE standard to ensure the quality .
All of our products are available for a myriad of mobile devices and come in many colors and style variations. Welcome OEM/ODM for prestige customers. We also offer a variety of solutions to meet customers' specialized needs and designs.
Welcome to contact with us , right now without any delay!
Factory Show